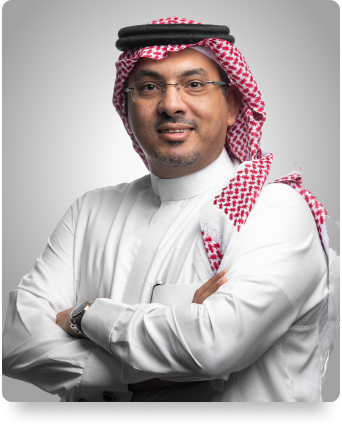 Mr. Mazen G. Dhaifallah
VP Corporate Affairs
Mazen Daifallah joined SGS in 2016, bringing his wide-ranging and diverse experiences into the company. At the moment, he serves multiple roles at SGS – he is the current Vice President of Corporate Affairs, under which are the Corporate Communication and Branding, Public Relations and CSR, Corporate Governance, Compliance, and Legal departments.
Mazen is an integral part of many committees in SGS, as he is the General Secretary of the Board of Directors, the Audit Committee Secretary of the General Assembly, the Executive Committee Secretary, the Risk Management Committee Secretary, and the NRC Secretary. He also served as the Vice President of Commercial Affairs formerly between late 2019 and early 2021.
Over the years, he held many managerial and executive roles in various large companies. He began his career at Riyad Bank, and after ten years there he moved into new industries, starting at the Allied Cooperative Insurance Group (ACIG) as a Compliance Manager; Bupa Arabia as a Compliance, Legal, and Governance Manager; Saudi Enaya as Head of Legal and Compliance; and NewBoy as a Legal and Compliance Director.
Mazen holds an MBA from Ain Shams University in Cairo, Egypt, and a bachelor's degree in Business Administration from King Abdulaziz University. He also holds the IFCE Certification (Insurance Foundation Certificate Examination) from the Saudi Institute of Banking (currently the Financial Academy), among other certificates in finance, insurance, and customer care.
Mazen is currently a Board member at Al-Ahli Saudi FC board member.